As with any form of design, trends flow through every season. Color is one of the most noticeable of these many changes time witnesses each year. This month, we've noticed the color plum making a prominent appearance. This rich purple is inviting and charming, as it can compliment all styles of interior design. In modern spaces, we see it making bold accents against stark whites; while in more traditional spaces, plum can warm up a room through an accent chair and throw pillow. Deep purple tones are associated with royalty and exclusivity because of its original rarity and expensive nature. This rich purple color was discovered before Roman times through the use of harvesting and treating of a sea snail known as a mollusk. This tedious task provided very little dye, making the color very difficult and expensive to produce. Thus, deep purple tones were seen only amongst the noble. This recognition has spread throughout various cultures over the centuries, and stayed with us as a sign of wealth and good fortune. Maybe we're looking to it now as a blissful escape from the economic times we're faced with. Regardless of the reasoning, plum is a beautiful color with an intriguing history that can liven up any space.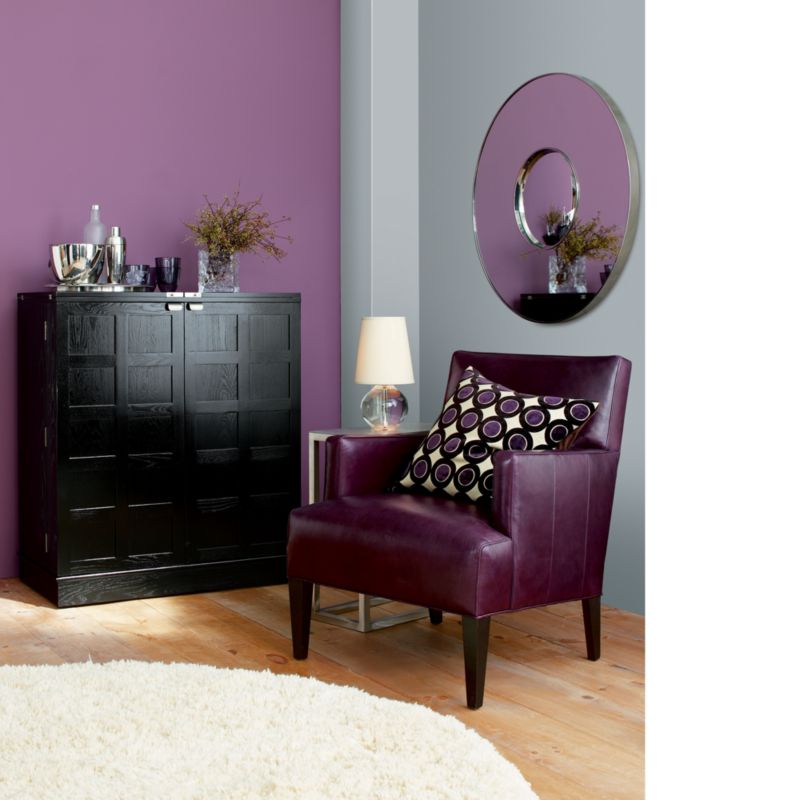 Crate & Barrel's "Tux Leather Chair" in Notting Hill: Amethyst
Tiles are the perfect way to bring plum into a bathroom or kitchen.

"Dark Heather" Glass Tile from Ann Sacks
If you want to create your own styles using the color of the month, we suggest Innovation's Luxe Suede in Madeira.