With winter just around the corner, there's no better time to create the cozy retreat you've always dreamed of. After a long day in the cold, a warm and inviting bedroom is the best place to end your day. When designing a master retreat with the winter in mind, think of using warm tones and plush fabrics. Layers of colors and textures will give the space a comforting depth. Cold winter days leave us wanting a nice warm place to curl up with a book, so a chaise lounge or armchair with a soft fabric and an inviting light above it is a must. A warm area rug will rescue you from any flooring that may get cold in the middle of the night, and an extra blanket folded at the foot of the bed will not only add an accent of color, but be practical for those particularly chilly nights.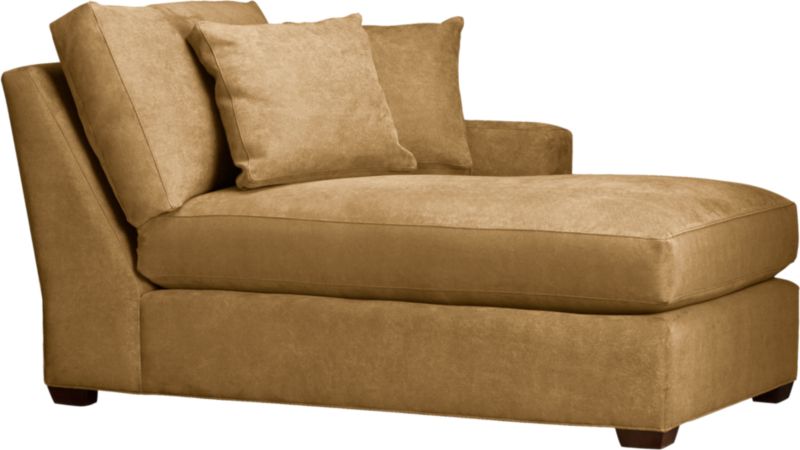 This Axis Right Arm Chaise Crate & Barrel is a perfect example of how one item can create the retreat feeling.
With these tips and many stores beginning their fall sales, there has never been a better time to get ready for the winter and create your warm getaway!